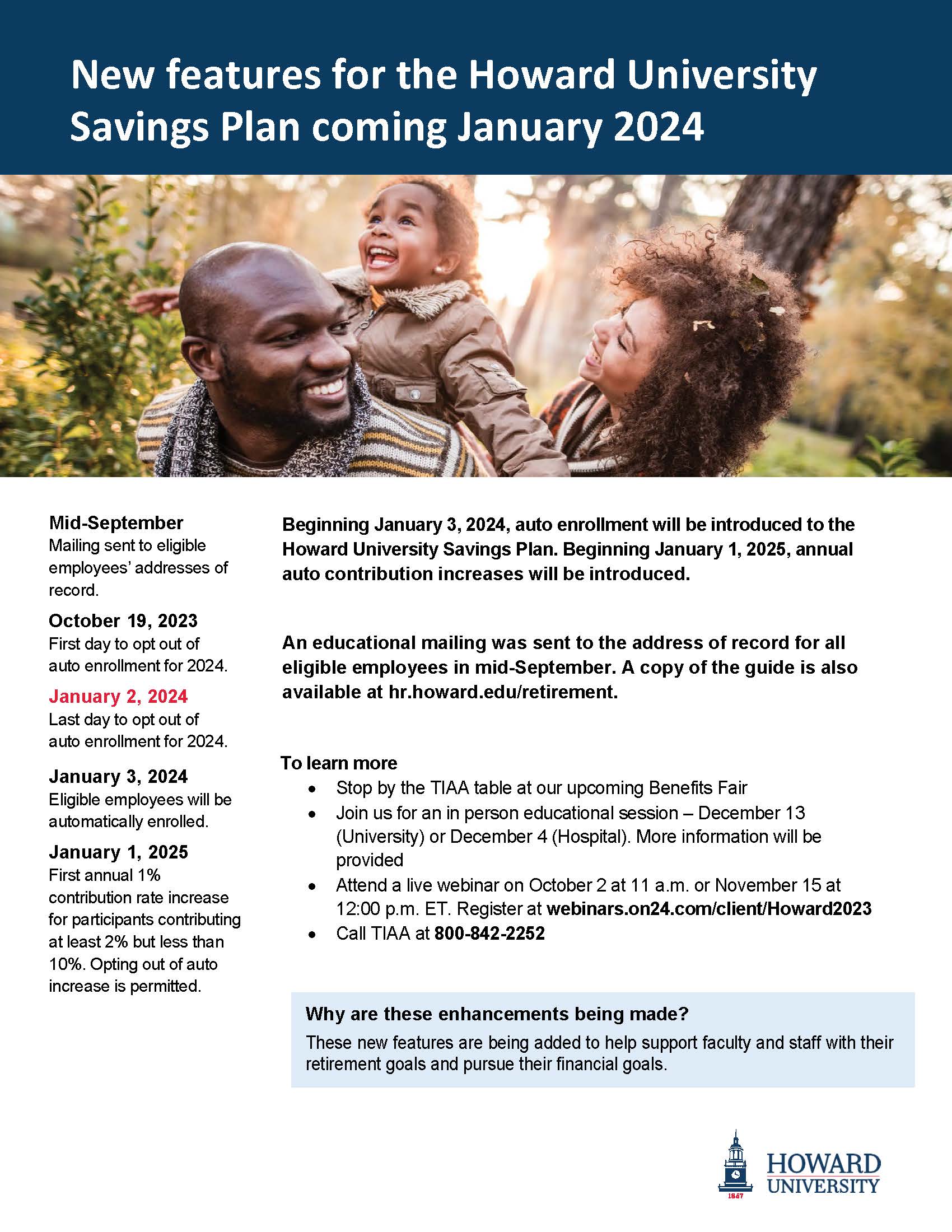 Saving for Retirement
You have probably heard that it is never to early to start saving for retirement, but how much money do you need to have saved to retire and what steps do you need to take to prepare?  Preparing for retirement can be overwhelming. We provide the tools and education to assist you with making these vital decisions throughout your employment journey to ensure you have a fulfilling retirement.  Howard University offers two different type of plans, the Howard University Employees' Retirement Plan and the Howard University Savings Plan. The Howard University Employees' Retirement Plan is a frozen pension plan offered to individuals employed from 1976 to 2010 (December 31, 2011 for certain participants represented by the AFSCME).  The Howard University Savings Plan is available to all eligible employees and provides access to a 403(b) Traditional retirement and Roth savings plan and a 457(b) deferred compensation plan (minimum $150,000 annual salary).  
As you continue to navigate this site you will take a more in-depth look at the retirement plans available at Howard University and how to take advantage of all the benefits offered.
Popular Links:
Howard University Retirement Services
University Employees:
202-806-1280
benefits@howard.edu
Howard University Hospital: 
202-865-6650
retirement@huhosp.org